OVEN BROTHERS WOOD FIRED ADVANTAGE
Our patented no tools assembly wood fired oven design allows for a more heat efficient cooking surface than other traditional outdoor stone pizza ovens. Using thick high-quality carbon steel that has been CNC laser cut along with high-quality fire brick results in an oven that will outlast the competition, retains more heat, burns less fuel, and requires minimal to no maintenance.  Did we mention that you can disassemble your oven and take it with you?  Check out our technical specifications, and you'll see how an Oven Brothers  outdoor wood fired oven will allow you to 'Discover Your Inner Chef'.
MORE THAN JUST A PIZZA OVEN.
Yes, our ovens cook a damn good pizza, but they are truly a versatile cooker.
SEE THE OVEN BROTHERS DIFFERENCE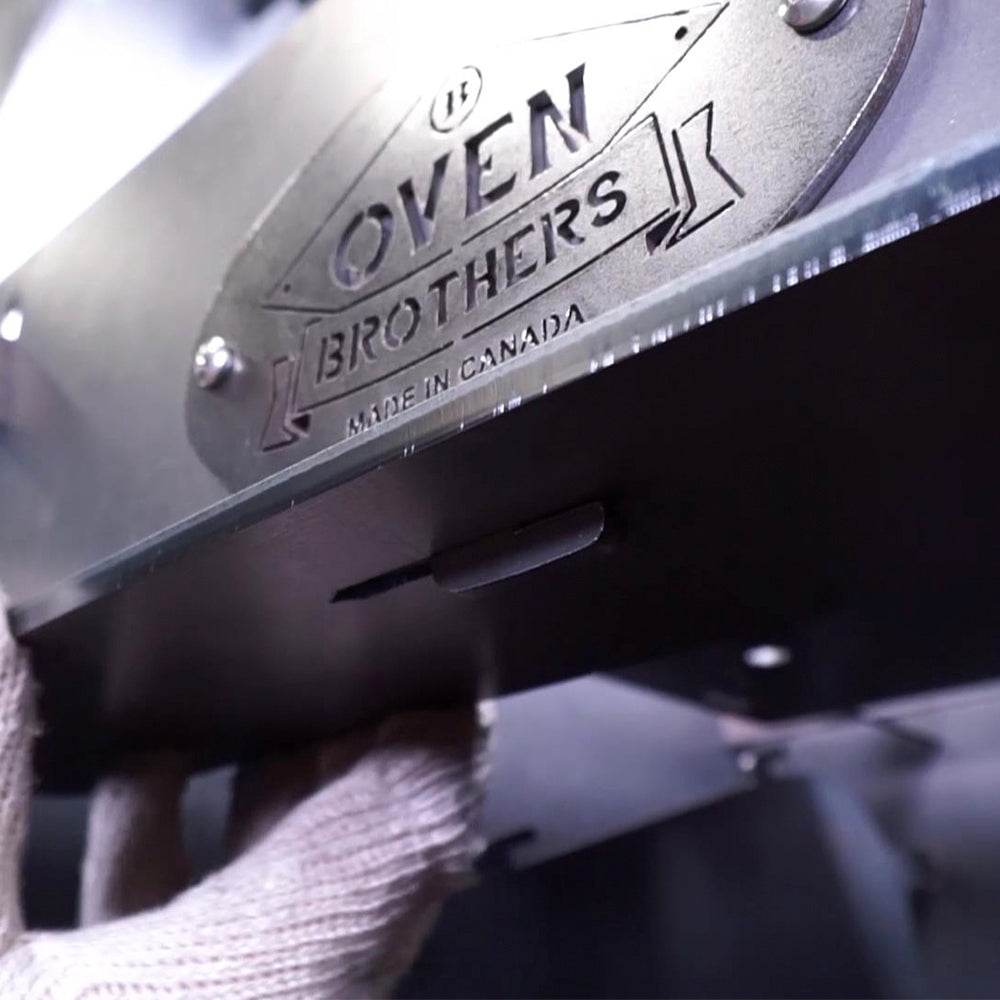 TAB-LOCK TECHNOLOGY
→ Oven brothers has taken a traditional outdoor wood fired pizza baking method and merged it with a modern approach.
→ Our team designed and engineered our outdoor wood fired pizza ovens from the ground up based on an industry-first interlocking design which utilizes high quality laser cut carbon steel and high quality fire bricks.
→ Our patent pending technology allows for our wood fired ovens to be shipped "flat boxed" giving our customers easy, on-site assembly with no tools required.
→We have incorporated a unique stone cooking surface support system allowing for multiple layout patterns of the fire brick, based on customer's preference, but we didn't stop there.
FLAT PACKED FOR EASY DELIVERY
→ Pizza ovens are heavy and often struggle with shipping and mobility. Not ours though.
→ Thanks to our tab lock technology design, our ovens have the ability to be flat packed, making shipping and delivery to your home a breeze.
→ With its easy assembly, and the ability to be disassembled and taken with you when you move; our ovens will last a lifetime.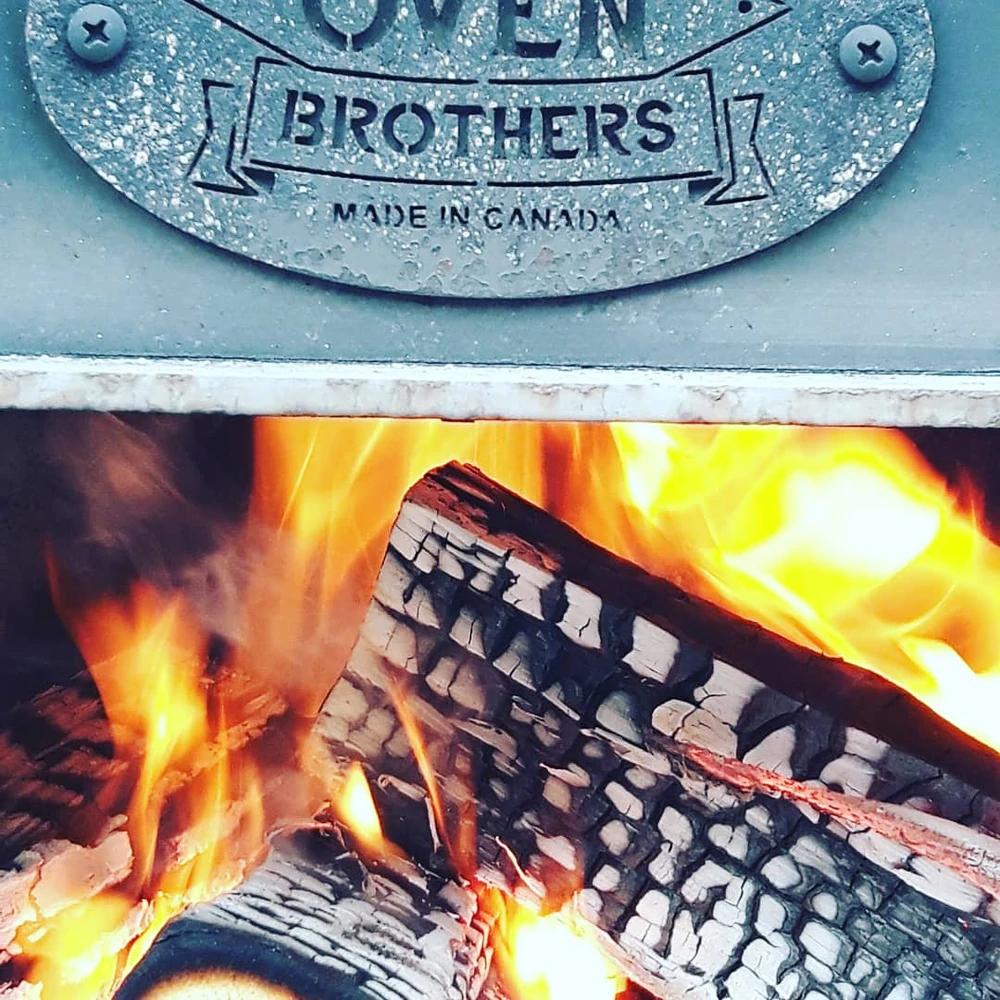 QUALITY MATTERS
→ All of our outdoor wood fired oven kits come standard with fire bricks for the cooking surface, side walls, back wall and roof, creating an enclosed, high temperature cavity.
→ Our oven design allows for the fire bricks to quickly reach, high pizza cooking temperatures, under normal circumstance, between forty-five to sixty minutes.
→ The Original Bro ™, and The Big Bro ™ are both offered in a raw steel form giving our customers the option to either let the oven patina naturally over time or paint the oven with high heat paint after assembly. 
→ On top of offering, with pride, a 100% American made product, Oven Brothers also offers FREE shipping to the lower 48 states on all oven orders (some restrictions apply).
CUSTOMIZE IT, OR DON'T.
→ Our ovens are truly unique in the sense that you can customize it your way, or just leave it with an industrial look out of the box.
→ Here's a picture from one of our proud Canadian customers sent in displaying his customized oven!